Welcome to Amazing Smiles Orthodontics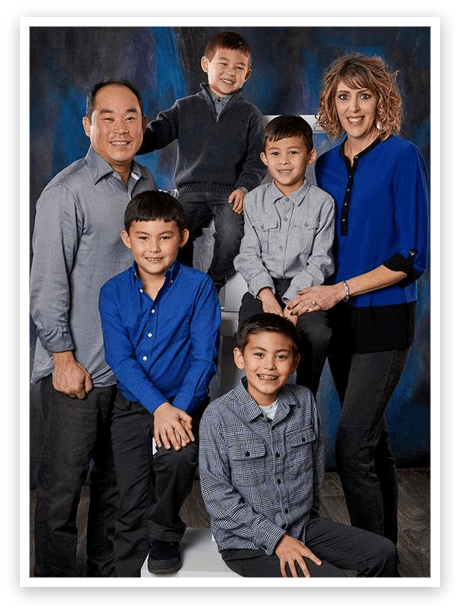 If you or a loved one has crooked or crowded teeth, you may need braces or Invisalign, as well as an experienced orthodontist with a fantastic track record. Dr. Paul Hwang, D.D.S., M.S., is proud to serve the communities of Northwest Ohio and Toledo by offering a wide range of treatment options to help straighten and correct the teeth of both children and adults — everything from traditional braces to tooth-colored ceramic options.
At Amazing Smiles Orthodontics, we are committed to providing top-quality, affordable orthodontic care. Our orthodontics specialist and staff provide some of the best orthodontic services in Swanton and Sylvania including braces and other treatments to correct teeth spacing, underbites and overbites. As such, we offer a variety of financial options to help cover the cost of your braces. Contact us today to discover the right plan for you and your family.
Now is the time for you or your child to get the straight teeth and beautiful smile that everyone deserves. The longer you wait, the worse your situation may become. Call now for your free consultation for you and your family in Swanton or Sylvania. Please don't hesitate to contact us if you have any questions. We are here to help, and look forward greatly to assisting you with all your orthodontic needs.
Why Orthodontic Care Is Important In Swanton
The most obvious benefit of orthodontic care is the cosmetic transformation. When the teeth are straighter and properly spaced, they look more attractive. With more attractive teeth; smiling, speaking and laughing become more comfortable. However, aesthetics is not the only benefit of orthodontic care. Here are a few examples of what orthodontics can do for you, your smile and more importantly, your oral health:
Psychological improvement. For some people, crooked or crowded teeth can lead to depression, anxiety and withdrawal from social or professional activities. Straightening the teeth immediately boosts self-esteem and confidence resulting in better peace of mind and overall happiness.
Easier to keep clean. Crooked and crowded teeth make oral hygiene difficult. Crevices and channels can develop and harbor bacteria and plaque, which eventually will build up and cause tooth decay and gum disease. Straight teeth are easier to brush and floss, and therefore decreases your chances of developing oral health issues such as cavities and periodontal disease.
Avoid jaw issues. Crowded or crooked teeth may cause an improper bite where serious jaw problems can occur due to the uneven wear of enamel. Straight teeth that improve the bite may resolve and prevent such jaw issues from arising in the future. Restore proper chewing functionality. Crowded and misaligned teeth may throw off the bite and affect chewing. This may lead to problems with digestion, reflux and even poor absorption of nutrients. Straight and properly aligned teeth make chewing more efficient and comfortable.
Reduce trauma. If the front teeth protrude significantly, they can be dangerous when playing sports or exercising (especially in young children) due to sudden traumatic contact. Correcting the positions of the front teeth will reduce the risk of an accident or trauma and prevent fracturing or chipping of the front teeth.