AMAZING SMILES ORTHODONTICS TREATMENT & PROCEDURES
Serving dental patients from Sylvania and Swanton, OH
Dr. Hwang has extensive training and years of experience treating Northwest Ohio communities and Toledo area patients. Whether you're interested in straight teeth for yourself, your child or your teenager, he will listen to your concerns and develop a customized orthodontic treatment plan that's right for you.
While we use traditional metal braces at Amazing Smiles Orthodontics, we also offer ceramic braces and other types of orthodontic systems that are not so noticeable. Find out whether Invisalign® or clear ceramic braces could be an option for you. Don't wait any longer. Now's the time to get on the fast track to a sparkling new smile.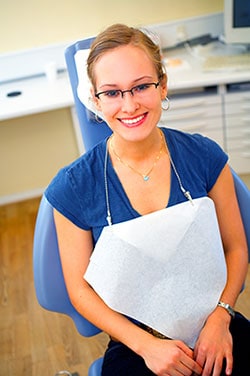 Many adults with crooked teeth or misaligned jaws feel embarrassed by the idea of traditional metal braces. In these cases, dentist Dr. Hwang may suggest clear braces, like Invisalign, to his Sylvania and Swanton patients. However, if an adult's orthodontic issues are more severe, he might recommend limited orthodontic treatment to address the main concerns of the patient or orthognathic surgery to address the misaligned bones that is the underlying cause of an improper bite.
Dr. Hwang offers several types of braces in Sylvania & Swanton, including traditional metal brackets and wires that have been used for many years with predictable and consistent results. In addition to traditional braces, the doctor offers more modern options that are clear and more comfortable to wear. These options include ceramic braces and Invisalign. Some orthodontic options with AcceleDent will move teeth into the desired position and alignment 30-40 percent quicker without AcceleDent (note that these may not be appropriate for every case).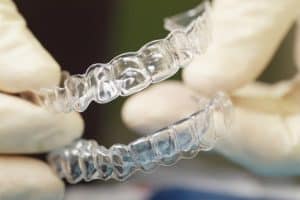 Invisalign is a set of clear invisible aligners designed to gradually shift teeth into the proper position. The aligners should be worn in a specific sequence based on the patient's prescription. They are comfortable, light and can be easily removed while the patient is eating and cleaning their teeth. Total treatment time with Invisalign ranges from 6 months or more, depending on the patient.

Invisalign Teen is similar to traditional Invisalign treatment, with a few critical differences. Invisalign Teen comes with six replacement aligners at no extra charge, in case a few go missing during treatment. Also, Invisalign Teen has a special feature that guides erupting second molars into position without throwing off the alignment of the other teeth.
Schedule a Consultation
Our goal is to provide top-quality, affordable orthodontic care to you and your family! If you have questions about the cost of braces, we will be pleased to explain a wide range of financial options to fit your budget. To schedule your free orthodontic consultation, contact our Sylvania or Swanton office!